Free download. Book file PDF easily for everyone and every device. You can download and read online I Love Cute Sloth (A Learn to Read Picture Book for Kids) Volume 2 file PDF Book only if you are registered here. And also you can download or read online all Book PDF file that related with I Love Cute Sloth (A Learn to Read Picture Book for Kids) Volume 2 book. Happy reading I Love Cute Sloth (A Learn to Read Picture Book for Kids) Volume 2 Bookeveryone. Download file Free Book PDF I Love Cute Sloth (A Learn to Read Picture Book for Kids) Volume 2 at Complete PDF Library. This Book have some digital formats such us :paperbook, ebook, kindle, epub, fb2 and another formats. Here is The CompletePDF Book Library. It's free to register here to get Book file PDF I Love Cute Sloth (A Learn to Read Picture Book for Kids) Volume 2 Pocket Guide.
Facts About The Sloth Bear (A Picture Book For Kids) (Volume 26) [Lisa Strattin] on orders over $25—or get FREE Two-Day Shipping with Amazon Prime . " This is a beautiful book — essential reading for anyone who loves animals and "Homer's Odyssey: A Fearless Feline Tale, or How I Learned About Love and Life .
Table of contents
Big Picture turns out the lights for Planetarium by Raman Prinjia, illus. Candlewick Entertainment salutes spring with tie-ins to the following television programs: Candlewick Studio takes wing with Birds by Carme Lemniscates, taking a look at various feathered friends; Inside Outside by Anne-Margot Ramstein and Matthias Aregui, an oversized art book that offers unusual examples of the concept of inside and outside; Life: Walker rules the season with Queen of the Sea by Dylan Meconis, a graphic novel in which Queen Eleanor of Albion is banished to a tiny island when her sister seizes the throne; Angry Cookie by Laura Dockrill, illus.
Capstone heats up with Emmi in the City: Period by Michael Dahl, illus. Spring Equations by Laura Purdie Salas, illus. Charlesbridge Teen leaps into the season with The Great Nijinsky: Chronicle reaches out to spring with Tiny T. Rex and the Impossible Hug by Jonathan Stutzman, illus. Twirl is in on the joke with Ha-Ha! Payne, spotlighting imaginative uses for an ordinary object; Lola Shapes the Clouds by Wendy Greenley, illus.
Higgins, another adventure for grumpy bear Bruce; and Serafina and the Seven Stars by Robert Beatty, in which Serafina returns to confront deceptively dark and terrifying forces. Geiger, about grief, love, music, and the threat of a legendary tsunami; The Devouring Gray by Christine Lynn Herman, a debut novel following a group of teens who have dark secrets and the power to save their town from a monster; Where I End and You Begin by Preston Norton, in which sworn enemies suddenly find themselves deeply intertwined; Antoinette, Stepsister, Queen by E. Duopress hangs a shelftalker with Bookstore Baby by Puck, illus.
Caldwell and Theodore Hiebert, illus. Making Sense of Mixed-Together Feelings by Lory Britain, about understanding and expressing complex and sometimes conflicted feelings. Groundwood marks the calendar for Weekend Dad by Naseem Hrab, illus. Voices of Young Offenders by Deborah Ellis, featuring interviews with kids in the criminal justice system.
HarperFestival revs its engine for I Go! Hyde as a contemporary middle-schooler tries to make herself perfect using science, and the experiment goes wrong; and Baby Botanist by Laura Gehl, the launch of the Baby Scientists board book series, introducing scientific concepts and careers.
Greenwillow hits the court with I Got Next by Daria Peoples-Riley, in which a young basketball player prepares for a game while his shadow encourages him to leave everything on the court; Sweeping Up the Heart by Kevin Henkes, which finds year-old Amelia meeting a new friend who changes her life forever; Power Up by Seth Fishman, illus.
Katherine Tegen Books sets the GPS for Eventown by Corey Ann Haydu, introducing a girl who moves to an idyllic new town with her family and discovers that there may be a price to pay for perfection; The Greystone Secrets 1: The Strangers by Margaret Peterson Haddix, launching a series in which three siblings follow a labyrinth of codes and secret passageways to find the truth about themselves after they learn that three other children with their same names and birthdates have been kidnapped; The Tiger at Midnight by Swati Teerdhala, kicking off a fantasy trilogy set in a South Indian world; Heroine by Mindy McGinnis, following the careening path into addiction of an injured, college-bound softball star; and The Opposite of Always by Justin A.
Reynolds, relating the story of Jack, who is sent back—over and over again—to the moment he first met Kate, who died nine months after they first fell in love. Margaret Ferguson Books turns in a permission slip for Field Trip to the Moon by John Hare, a wordless picture book about a girl who gets left behind on a class voyage to the moon; A Quieter Story by Liza Woodruff, featuring a creative girl and her ingeniously inventive kitten; The Undoing of Thistle Tate by Katelyn Detweiler, the tale of famous teen author Thistle Tate who struggles to keep her biggest secret: Stead, about a shy cello player who learns to share her music with the moon; Nine Months by Miranda Paul, illus.
Versify launches with The Undefeated by Kwame Alexander, illus. Inkyard Press meets up for Nexus by Lindsay Cummings and Sasha Alsberg, the sequel to Zenith , following a crew of girl pirates trying to save a faraway galaxy; The Evil Queen by Gena Showalter, first in a romantic, action-packed trilogy that recasts fairy tales with take-charge heroines; Brief Chronicle of Another Stupid Heartbreak by Adi Alsaid, about a brokenhearted online magazine writer who decides to capture the last months that a couple spends together before their planned break-up at the end of the summer; The Voice in My Head by Dana L.
Davis, featuring a teen girl whose terminally ill twin sister decides to pursue medically assisted euthanasia; and Beneath the Skin by Jennifer L. Armentrout, a contemporary fantasy that builds from the world of the Dark Elements series. Kane Press ushers in spring with Save the Cake! Smart, Fierce, and Leading the Way by Pri Ferrari, in which a group of girls showcase some of the things girls like to do and some of the things they can be.
A Yiddish Lullaby by Susan Tarcov, illus. Kids Can follows its nose with The Book of Stinks: Lerner celebrates spring with the following tie-ins to Disney and Crayola: The Big Book of Disney Top 10s: Carolrhoda gets crafty with Be a Maker by Katey Howes, illus. James, about African-American cowboy Fletcher, and the title he earned when a white man unfairly walked away with a championship; Seventh Grade vs.
Darby Creek offers second chances with the Do-Over series, about teens mysteriously getting the opportunity to change a decision they regret, which includes The Accident by Glasko Klein and The Cheat by Sarah Richman; Escape! Graham, leading off the Reality Show series, featuring kids competing in reality shows; and Off Road by Raelynn Drake, new to the extreme-sports-themed To the Limit series.
watch
Slow, Slow Sloths
Millbrook has a green thumb with I Am Farmer: What Are Computer Bugs? Little Bee rises and shines for Pancakes to Parathas: Breakfast Around the World by Alice B. Finding and Valuing an Older Book. Our email address is on the Contact Us page. We do not run a formal Book Search and we will not order books for you, but we'll try to point you in the right direction. We never value a book over the net, nor do other reputable booksellers.
If you have an older book which seems to have value, you might want to look at our page Buying and Selling Children's Books. Look through the suggestions below. If the process seems too complicated, we are pleased to recommend an very experienced children's specialist bookseller who does formal book searches and keeps a want list for customers. The latest possible year of publication, i. Your estimate as to the range of possible publication dates.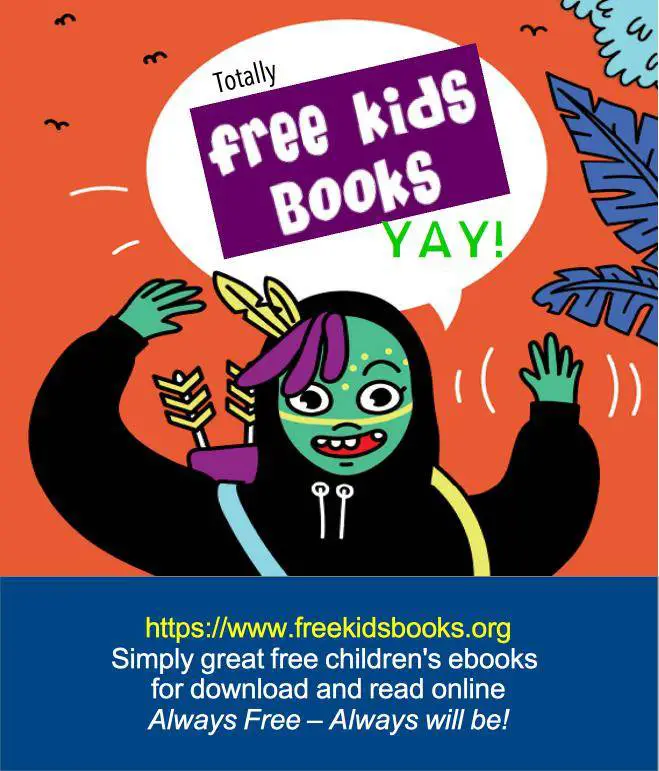 An older family book? Separate plates or in text? Other illustrators the pictures call to mind? Choose your search words carefully: Unusual words really help: Names which could be spelled in various ways are hard to search; Peatie Peety Petey Peetie Peaty Words which could be hyphenated or not also take time, especially with older books which may follow different conventions: See also our Links for Collectors in the Collector's Corner.
This forum is monitored by the owner of this site, Old Children's Books. Only a few book sleuths are whitelisted on this forum. All other p ending posts are reviewed individually and approved at least daily. No sales offers, please. Many, many thanks to all the wonderful readers who help to ID these books! We also appreciate those who take the time to thank the contributors for researching their books. I am looking for a book that I think may have been called "Santa Claus is Coming" or something like that and it could have been written in the 's or early 's.
It was about a family and Christmas It was my favorite book between I wish I could remember more details to help in the search. Please let me know if you can identify it. I had a copy of this when I was young, so I'd guess this was published from the mid s to the early 80s. It was hard cover and I remember the book being brown, but this might be because many of the illustrations had a brown or sepia tone. I've looked at Google Images and don't see anything that looks like what I remember.
One story was about a bubble gum machine and another story was about a little monster's birthday That is all I can remember I think the book was yellow?? Im looking for a series of illustrated childrens books possibly from the 60's 70's or 80's. They were written by a man and a woman, i think she wrote the books and he illustrated possibly husband and wife and their picture was always on the back of the books, and they looked a little hippy-ish.
The books were always about mythical creatures, usually had a story about a mother, father, child, one of the books revolved around pegasus', another was dragons, and perhaps unicorns. Looking for info on a book by an Austrailian writer maybe , 's or there about. Only have a basic story. Two dogs telling the story, one a poodle the other a boxer, and their humans owners are the pets that the dogs are taking care of.
One point in the story one of the dogs saves a boy from a rabid dog and is caged because they think he has rabies to. A friend of mine remembers it from her childhood in Austrailia, and wished she had brought her copy with her when she moved to Canada. The book was about a boy who was living a normal life until the day he was supposed to be issued his job. I am looking for a book my mother would read nursery stories and rhymes from. It was first published in The second writing was in The Editor in chief was Esther M.
Volume one is listed as Childhood Stories. The entire series is called The Child's World. Volume One does seem to be very hard to find. I would suggest leaving a want on www. Looking for a rainy day activity book that had newspaper scope and milk carton birdhouse equipped with peanut butter and birdseeds.
I read a book a while back about a boy who was obsessed with the idea of going to Georgia to see rockets fly.
Looking for a Childhood Book? Here's How.
He had model rockets of all sorts, and always watched rocket tv shows and such. It all took place during the Vietnam War and his father was digging a bomb shelter outside, and his father became obsessed with the project, but something terrible happened. A boy that I think ended up having a mental disability wanted the boy's toy rocket, and he went to get it and the boy fell in the ditch that was going to be used for the shelter and was speared on a cast-iron foundation bar.
The boy's brother was devastated.
License to Love Series:Trilogy (Western Cowboy Romance)?
Sparky! by Jenny Offill.
.
PAYPAL CART: US Media $3.50. For Priority/ Outside US see Terms..
The Golden Oriole (Poyser Monographs)?
.
Spring Children's Sneak Previews?
He later found a stray dog and somehow figured out his brother's soul was in this dog, and the boy tried hitchhiking his way to Georgia to see the rockets. At one point he was taken into custody, and went on the news and eventually made it to Georgia. I also believe at one point the boys before the brother died had a secret hide out in the woods, and also at the end the dog leads the boy to the dead brother's toy in the mentally disabled boy's backyard. In the early 's I had a soft cover book about 5"x7".
The cover was white. It was filled with real photographs of things in the woods like toadstools, ferns, mosses, fungus, leaves. The book described how fairies, or pixies, used these things every day. Please help me find it if you can. It had a story for every day and the stories were like tales about elfs, witches and ravens. Could you help me out? Do you have any idea of the title or autor of this book? A young girl who lives on a ship. She fantasizes about being a princess.
This book had to be from the 70's or 80's. I believe that the cover may be of a young girl laying on her bed. Possibly with her hair in two braids. In the 80's I read a book about a little girl who was made fun of by others for her big red hair, so she climbed a tree. I remember she looked in the mirror and I think she fell out of the tree and broke her arm. I don't remember the title or the author. I am looking for a book that I believe is a Christmas book.
It's about a little boy who has a blanket that he carries absolutely everywhere. It begins to fall apart and so his grandpa turns it into something smaller than a blanket and it keeps falling apart so the grandpa turns it into something else and it continues to wear out so in the very end the grandpa turns it into a handkerchief for the little boy.
I have been looking for this book for years so if anyone can help I would appreciate it greatly! My sister and I loved this book when we were little and cannot think of the name. It was illustrated and was about a little girl who had seven different outfits, and stained each one every day with different things. One day it was pink ice cream, another day it was grass stains. I am looking for a chapter book for children with different stories. Had a hardfront cover pink and I think a castle on the front.
The first story was about two little kids who would pretend to see different things. They liked to pretend and make stories up about people that walked by. Looking for a short chapter book that I read in late 80's was about a poor brother and sister, I remember it being a dark story with a cover of girl looking sad under bridge or underpass or something. Was my favorite book for a very long time. I used to read this book to my boys in the late 80s and would like to know what it is.
Looking for a book that my grandma used to read to me in the early 90's. The only two phrases i can remember from it are: Billy goat billy goat cant but me, because i stand behind a tree! Bossy eats grass and swishes her tail, and drinks her milk from a shiny blue pail! I think it was a hardcover book that was pretty big. Any ideas or help finding the name of this book would be greatly appreciated!!! Do anyone remember an grammar book that had a bunch of kids of various races, but two of the kids were black and there names were Debbie and Van.
I think they were brother and sister. I live in southern Louisiana We don't know much about readers and we couldn't find this with a quick search, so I'll refer you to two people: One important fact for your search: Readers were issued for particular states or regions, so, for instance, a Wisconsin Bobbs Merrill edition might have a different racial mix from a Louisiana one. Good luck, write back if this doesn't help, Suzanne. I'm looking for a book, I'm not sure what it's called or who it's written by, but I remember there was a girl and she was kinda big and she had a pet anteater and she had a friend who used to wear a baseball uniform.
The drawing style was odd and I believe it was pastel colors. These books mean alot to me and I would love to find them!! I remember reading this book when I was a kid. I remember the pictures being very colorful, with somewhat thick black outlines; they resembled stained glass. In the first story, the nightingale gets a thorn stuck in her foot, and asks a barber for help. The barber won't help her, for some reason I think that he may have said that he was too busy, but I'm not sure , and the nightingale, angered by his selfishness, asks the rajah to help her get the better of him, but he won't I remember the rajah being rather large and fat; he had a black mustache and wore a pinkish-purple suit and a turban of the same color.
Her persistence paid off. Kari-Lynn says the best thing about writing for children is that she can share silly ideas in funny and interactive ways and that she can talk to children about their own experiences as young authors. She currently lives in Vancouver with her husband, two kids, and two cats. To learn more about Kari-Lynn please see her website, www. Wed, 30 May From: All three students are to be commended for their excellent contributions to teaching and to our Faculty. Kari-Lynn Winters, Department of Language and Literacy Education Kari-Lynn is a very passionate educator who draws on her extensive background in theatre and literacy to inform her instruction.
She is knowledgeable in her subject areas and continually finds creative ways of fostering student learning. She comes to classes well prepared, yet at the same time readjusts her plan if necessary to follow the energy and flow of the students. She builds from her experience as a classroom teacher to bring her subject matter to life, which authenticates her work with pre-service teachers.
Kari Winters, childrens' book author, drama in education » press and media.
Spring 2019 Children's Sneak Previews?
DK Readers Level 2: Sloths.
The Essential Guide to Catholic Prayer and the Mass.
Never Such Innocence.
She establishes strong rapport with her students and has inspired future teachers. Catharines event taking place this weekend. Running Thursday through Saturday, the all-ages free festival will bring celebrated Canadian authors to St. Catharines for three days aimed at helping to build a literary culture in the Niagara Region. A poet, author and professor at Brock University, Betts has been organizing literary events in the region for a decade. The festival kicks off Thursday evening at the FirstOntario Performing Arts Centre with an event featuring George Bowering, a poet, writer, biographer and historian as well as the first Parliamentary Poet Laureate of Canada.
While the 7 p. Friday evening, the festival moves to the Niagara Artists Centre at St. There will be three separate areas, the main stage in the atrium, workshops in the Bankers Room and a book store set up in the Mills Room. While doing research on the region, Betts came across the statistics surrounding literacy rates, noting that Niagara has a 52 per cent functional illiteracy rate. Functional illiteracy is reading and writing skills that are inadequate to manage daily living and employment tasks that require reading skills beyond a basic level.
It inspired Betts and those involved with the festival to create a space to celebrate the love of reading. To see the full schedule, visit www. Now, 16 published books later, she keeps up with the habit. She finds joy in creating new worlds and telling unique stories in interesting ways. A teacher at heart, she tries to infuse educational elements in all of her work — like her book of poetry Hungry for Math: Poems to Munch On and the informational interactive activity book Bite Into Bloodsuckers, all about insects.
Winters is one of five St. Catharines artists nominated in the emerging artist category, recognizing and celebrating their current accomplishments and their future potential. While the artists are all varied in their approach, the one thing they have in common is passion.
While Winters is an author and playwright, the other four nominees are all musicians: Berger, Moore and Knight will all be performing during the award ceremony, along with a performance by NSO Music Director and established artist award nominee Bradley Thachuk with members of the Niagara Symphony Orchestra. In total, 19 artists are up for awards in five categories. The event kicks off at 8 p.
Tickets for the evening are still available for purchase.
Following the awards event, there will be an after party at Mahtay Cafe and Lounge on St. For more information on the St. Catharines Arts Awards, visit www. Melinda Cheevers is a reporter for Niagara this Week covering St. These days, Winters splits her time between working as an associate professor at Brock University and writing picture books for children, with over a dozen published works currently gracing bookstore and library shelves.
For Winters, it all started when she attended the National Theatre School of Canada as a student in playwriting. That ended up being my first book. While she loves teaching future educators, the author said the reason she continues to write is for the children.
But no matter how grown up her children may get, Winters knows they will always be proud of their mom the author, even if she did happen to use them as guinea pigs for her work. Norwood — There was math, poetry and theatrical fun Saturday to kick off another year at the Norwood Family Hub.
Looking for a Childhood Book? Here's How. | Old Children's Books
The finished pieces and their illustrations are educational delights that find the right balance between text and image. I see a lot of parents just giving devices to children to babysit them. One way to help children develop broad media skills is to have them read picture books, Winters says, noting that there are lots of picture books catering to older children. Parents should never stop reading with their children, she says. They should also try to find ways to create their own stories. We try to promote other rural services here too.
Along with regular Tuesday and Wednesday programming, Dunn says the Hub will host a number of other special parenting events throughout the year.
Special offers and product promotions
Kari-Lynn Winters, a St. Winters wrote the book to educate children about declining bee populations. When Kari-Lynn Winters heard populations of bees were declining around the world, it twigged her interest. The result is Buzz About Bees, a book of facts and interactive exercises aimed at teaching kids about bees and their role in food production. Winters wanted to highlight the significance of bees to children aged six to 12, partly by including interactive games in the book and activities like how to build an orchard mason bee house.
The book was a departure for Winters, who has published seven other books, most of them story-based. One titled Bite into Bloodsuckers and another called Zoom in on Zombies, she noted. These are some of the 12 books Winters has coming out in the next four years, including at least two story books.
Writing was something Winters started 13 years ago at age 30, after struggling in school as a child. Book Prize finalist in , and I would have rather been doing sports or been out for recess, and what I think these awards also do for me is they also show me that if you choose a path you can do whatever you want to do in your life. As for Buzz About Bees, Winters hopes readers gain awareness by reading it and that children become advocates. Play-based learning has a role in this.
Winters, who conducted the research with colleague Debra Harwood. They want their kids to be critical thinkers, to be humane people and to be successful in their lives. The small grassy knoll is scattered with brilliant yellow dandelions. Except for the woman dressed like a bumblebee, flapping wings, weaving in zig-zag formation among the trees. That would be Kari-Lynn Winters, Brock assistant prof, Faculty of Education. Her book is the third in a series. The first two — Lowdown on Worms and Focus on Flies — were written by other authors.
Buzz on Bees takes kids through 48 colourful pages of bee facts. A job posting for a honey hunter. Remedies for a sore throat. History, social structure and bee science. And even an explanation of the Waggle Dance, performed by female worker bees to signal that nectar is near. Jeffrey discovers that whatever he writes, Sloth does, because after all, Sloth is his character.
The book is based on a play she wrote at the National Theatre School in Montreal. She came to Brock in Not long ago, scientists working in Iran and Turkey discovered something marvelous about a rare species of solitary bee, the Osmia Avosetta. The bee cuts petals from delicate flowers of certain shades, and uses them to construct tiny nests for their young. The nests resemble miniature works of art, yet this fact about the bee was unknown until recently. Adults and children alike recognize the role of bees in pollination and agricultural, but are often instinctively leery and fearful of the tiny insects.
Her book Buzz about Bees also contains advice to help preserve bees. Across the world, beekeepers have reported significant losses in bee colonies. Winters said she was inspired to write the book after seeing the confusion many people, of all ages, have between bees and wasps. Wasps are far more aggressive, though still harmless to humans when given their own space. Winters has written a number of educational and entertaining books for younger readers, including Gift Days, which won silver medal in the B. Buzz about Bees is her first non-fiction book for children, and she hopes it will teach children to both respect bees, and help them out.
They can plant a garden. Other events include the swearing-in of new Canadian citizens, storytelling, games, and a demonstration by a beekeeper. Admission to the event is free. For more information, call St Thomas Times Journal, August read online. The bee-themed events included differentiating honeys, bee hive guessing games and fastest person to get a beekeeper suit on.
People kind of expect it out of us now. The main event, however, was the annual bee beard competition, where brave volunteers attract hundreds of bees to their faces while the queen dangles from necks. Participants are also weighed before and after donning the beard to see how heavy their quasi-facial hair is. Hiemstra himself puts on a bee beard every Saturday in September in another Clovermead attraction. He says the feeling is much like a regular beard except that it moves around. They walk by your nose and up by your eyes.